Spot UV Business Cards
Glossy, textured, surprising. Choose where you'd like this raised glossy accent and let us do the rest.
Spot UV Starting at $75, no setup fees! EVER. Business Cards With UV Options.
What is spot uv?
Spot UV produces a glossy effect, giving the card a textured look. Spot UV is a screen printed process where the varnish is applied only to selected areas. The spot gloss varnish is often applied over pictures or graphics to enhance them. It's also especially effective when the background is solid black and the Spot UV layer creates a shape, pattern or text. A spot UV layer over some text is also possible but less apparent and may require moving the card in the light to see the effect. We do not recommend applying spot UV in registration with small text or fine lines.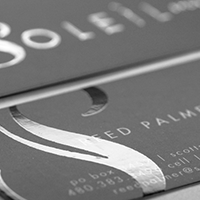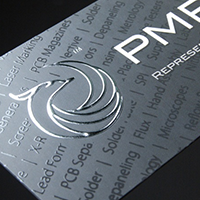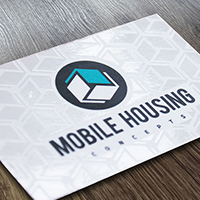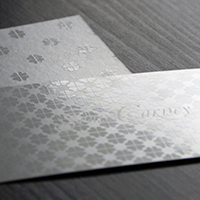 Important - Please read

Spot UV involves a separate stage in the production process, after printing and laminating.
Although we make all efforts to perfectly align the spot UV to the print, a shift of up to 1/64" may occur.
Most of the time the shifting will only show on a few cards. Please keep that in mind when creating the artwork.
It is not recommended to apply spot UV on small text or fine lines